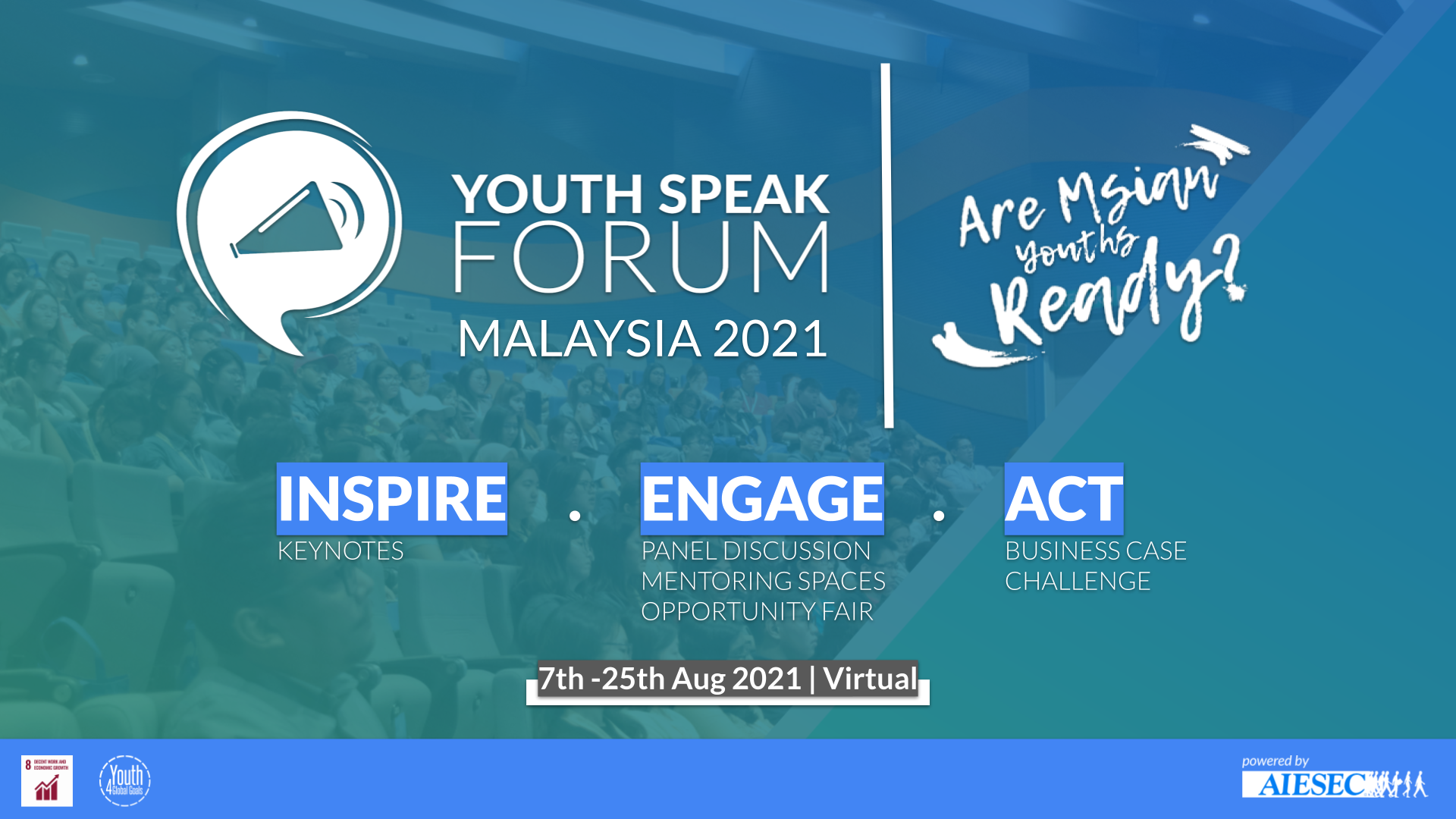 YouthSpeak Forum Malaysia 2021: Are Malaysian Youths Ready?
As the world grapples with unprecedented challenges posed by the COVID-19 pandemic, increasing levels of youth unemployment adds further pressure to the well-being of youth and future generations. However, the industries are also in urgent need of youth integrations, as they are the most adaptive and receptive ones to change. Your voice is essential in every transformative act in today's world.
National Youth Speak Forum 2021 aims to bridge the gap between companies and youths by engaging relevant stakeholders in a forum that discuss future work forces in Malaysia. You would be able to understand current work trends & identify your own value propositions, at the same time let companies understand the reality of millennials in order to help shape their directions.