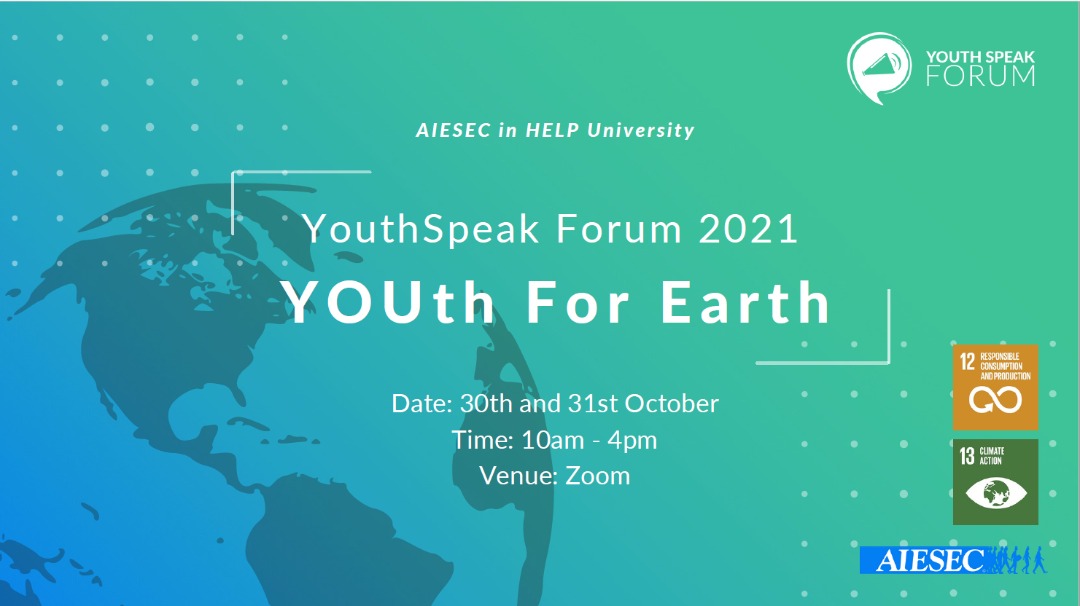 YouthSpeak Forum 2021: YOUth For Earth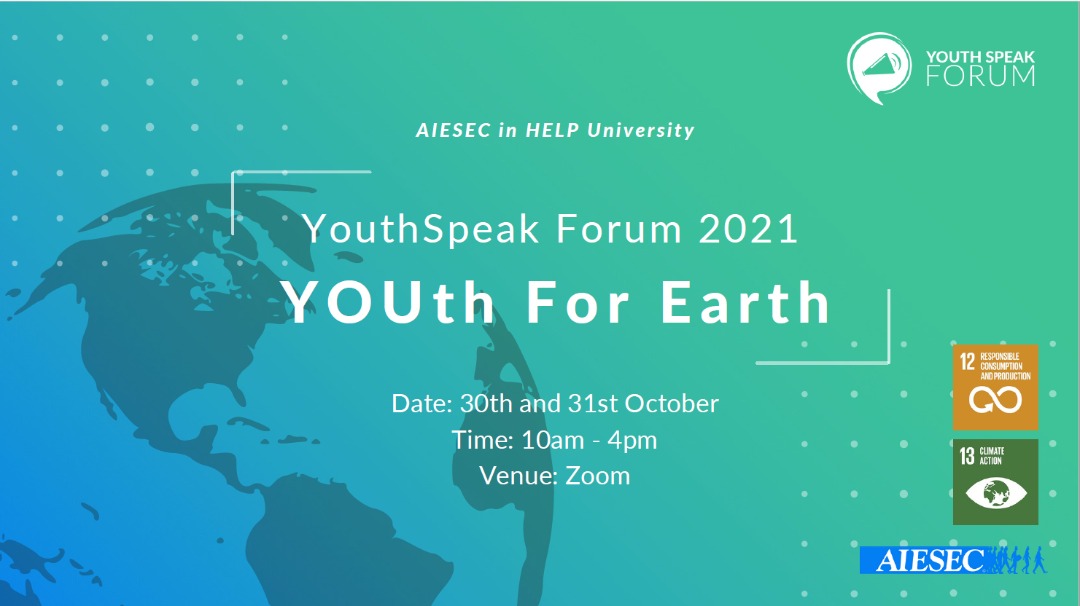 Speakers
Ferdinand Ng Siek Khai

Director, Ener-Save

Ng Siek Khai is a building service contractor since 2008, He involved in green energy and sustainable activity in Malaysia, Japan, and South Korea. He has experience in design and built Hydrocarbon Chiller for Medical Factory used in Malaysia and energy saving plan for hydrocarbon refrigeration system. He was appointed by SIRIM as a member of the Working Group to draft a standard on Flammable refrigerants MS 2678: 2017, code of practice.

Ir. Lai Khoon Wah

Head of Engineering, SD Associates

Ir. Lai Khoon Wah holds Bachelor of Sciene in Mechanical Engineering from Montana State University, USA. He is a registered professional engineer with Board of Engineers Malaysia (BEM). Ir. Lai started his engineering career in USA year 2000, participating in renovation and refurbishment projects for Starbucks Coffee Cafes and Apple Stores. Ir Lai has joined Dialog Construction Malaysia in year 2013, with this he has accumulated experience for more than 30 years in the industry.

Khalid Al-Walid Mustafa Kamil

Founder & Chairman, Philandure Sdn Bhd

KHALID, an innovative and visionary strategist with experiences in legal, strategic planning, philanthropy,
fundraising & financial sustainability, project management and organisation development. His journey as a social business strategist is influenced and aligned by elements of philanthropy, responsibility and sustainability.

He held a Project Management Development Professional (PMD Pro) Certification accredited by APMG International, United Kingdom and being certified as the PMD Pro Certified Coach for Asia Pacific.
He advocates for a more responsible social and development sustainability in every activity or point of interest by the change maker. His expertise has benefited more than 50 organisations: social businesses and enterprises, civil society
organisations from Malaysia, United Kingdom, Kyrgyzstan, Tanzania, Kenya, Indonesia, Turkey, Palestine, Lebanon,
Dubai, Kuwait, Egypt and Qatar.

Kirubaleni Arul Dass

Director and co-founder, EcoQueen

Conscious Entrepreneur Kirubaleni Arul Dass( Kiru) is the Director and co-founder of a brand new online marketplace for all things sustainable and ethical called EcoQueen. Kiru has spent 15 years as a communicator, marketer and project manager across multiple industries. She started her journey in the environmental sector ten years ago when she joined one of the largest Waste Management companies in Malaysia. Five years later, she joined an international non-profit organisation that promotes responsible supply chain for commodities (Palm Oil in Malaysia) called Earthworm Foundation. Kiru strives to inspire change and the adaption of a more sustainable and less waste lifestyle.

Vernon Foo

Founder, CM ECO

Vernon Foo is a certified HRDF Corporate Trainer with a Certificate IV in Training and Assessment by MRWED Australia. He was formerly within the re-insurance and underwriting industry for 5 years and had 3 years of experience delivering training in Malaysia, Poland and India. Vernon was also a student engagement officer in University of South Australia and had organized events and activities for internationals. Vernon also collaborated programmes with tertiary education such as Sunway College Ipoh, Nottingham University and AI Talent PDC.

In 2021, Vernon is the co-Author on the published article in SN Applied Sciences Journal "The plastic waste problem in Malaysia: management, recycling and disposal of local and global plastic waste" and had engagement within town hall discussion on Circular Economy Roadmap for Plastics 2021 with the Ministry of Environment
Details about team member.
Hourly Schedule
Day 1
1000

-

1030

Opening
1030

-

1100

YOUth For Earth

Introduction and Sharing
1100

-

1200

Climate Action: Impact Towards Daily Lives

Keynote
1200

-

1315

Lunch Break
1315

-

1415

Starting from You: Empowering Others

Workshop
1415

-

1430

Break
1430

-

1530

Managing Waste At Home
1530

-

1600

Closing
Day 2
1000

-

1030

Opening
1030

-

1100

Acting Sustainably: Zero-Waste Lifestyle
1100

-

1200

Networking with Sustainable Leaders
1200

-

1315

Lunch Break
1315

-

1215

What's Next?
1415

-

1430

Closing Challenge