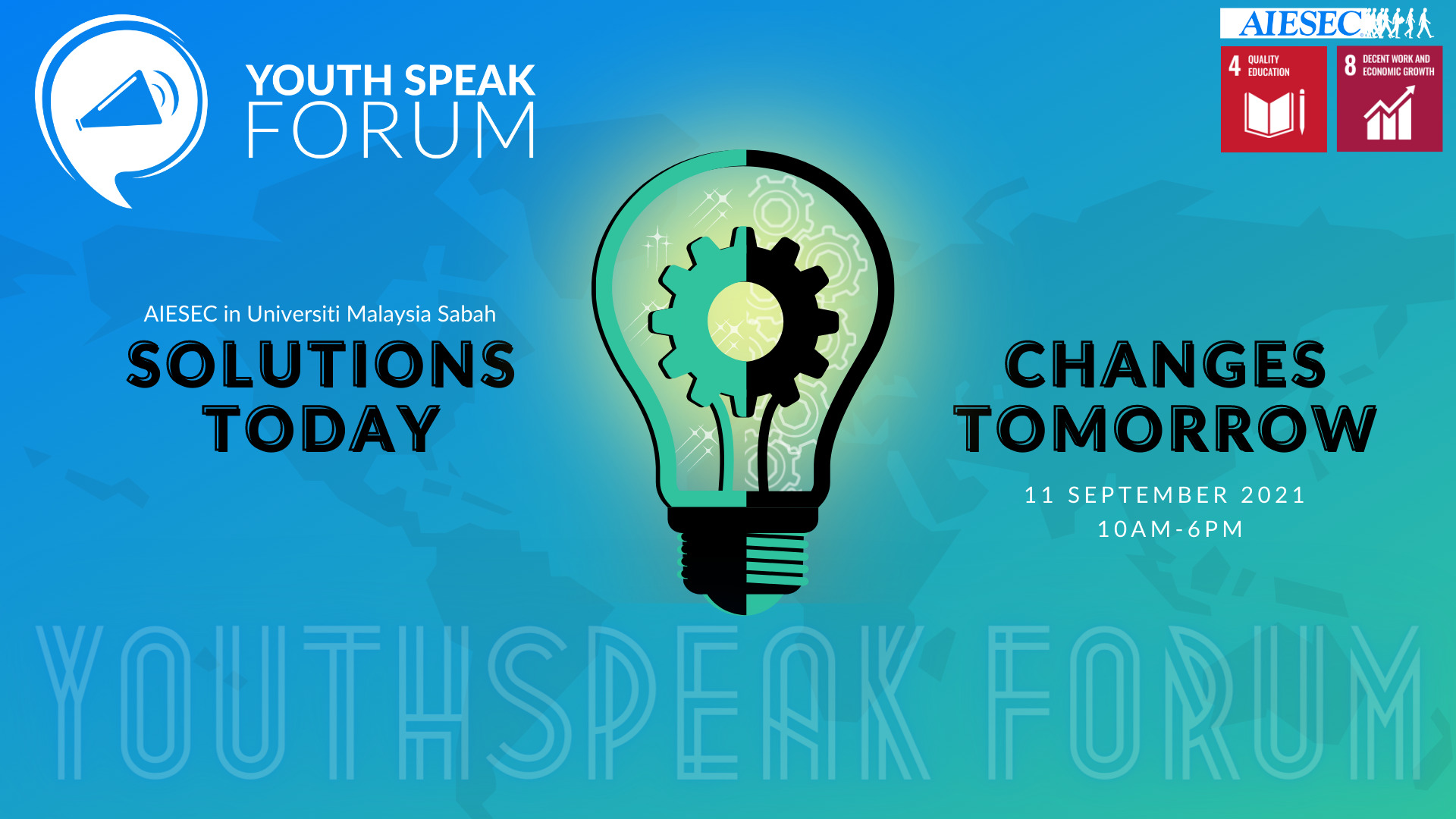 YouthSpeak Forum 2021: Solutions Today, Changes Tomorrow
The sudden transition into virtual settings has brought many uncertainties and anxiety.
In this year's YouthSpeak Forum, we wish to empower and guide you to the solutions, to see how you can start committing and make changes to achieve your own dreams and goals.
Engage is our key concept, where speakers that are invited from the working world will host our keynote session, panel discussion and workshops to connect you to the reality and provide you more insights on how you can adapt to this virtual setting better.