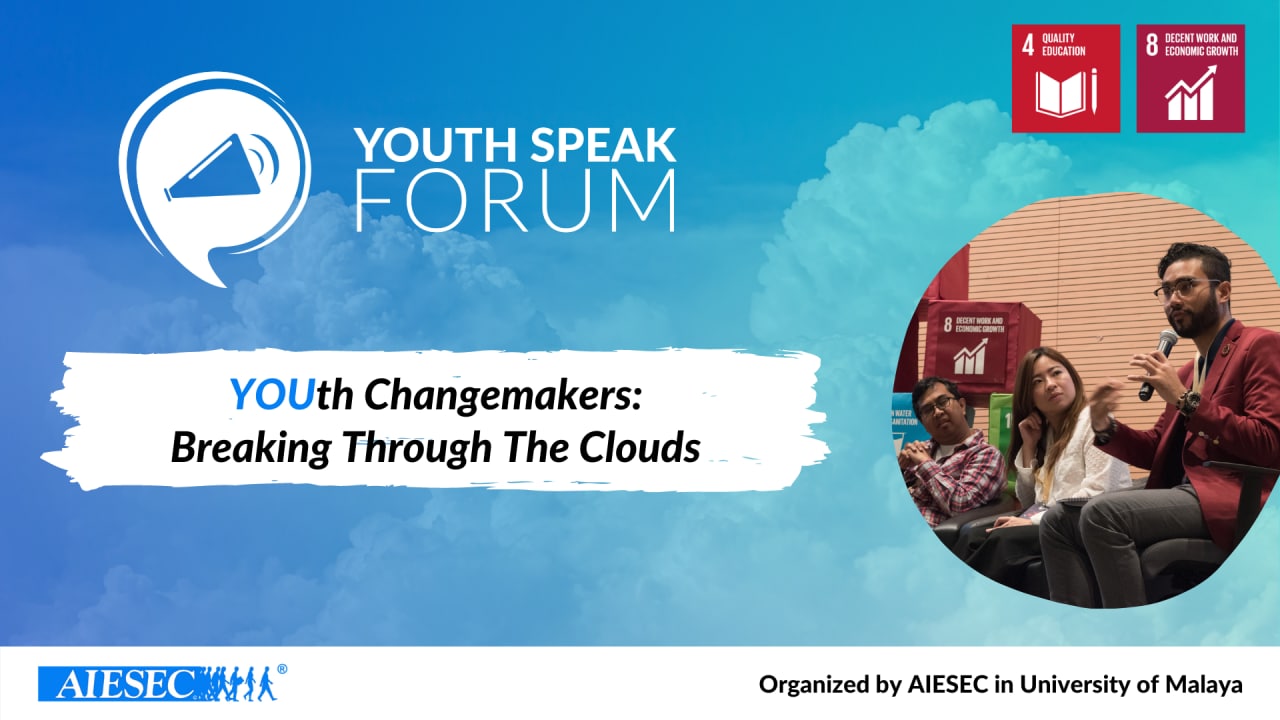 YOUth Changemakers: Breaking Through The Clouds
The leadership quality we intend to implement through YouthSpeak Forum this year is solution-oriented and also action-taker.
By joining the YouthSpeak Forum, you can prepare yourself for the challenging future and be a quality leader. We hope to empower you to start being a global leader, at the same time understand how AIESEC is playing a role in youth leadership development in the corporate world.