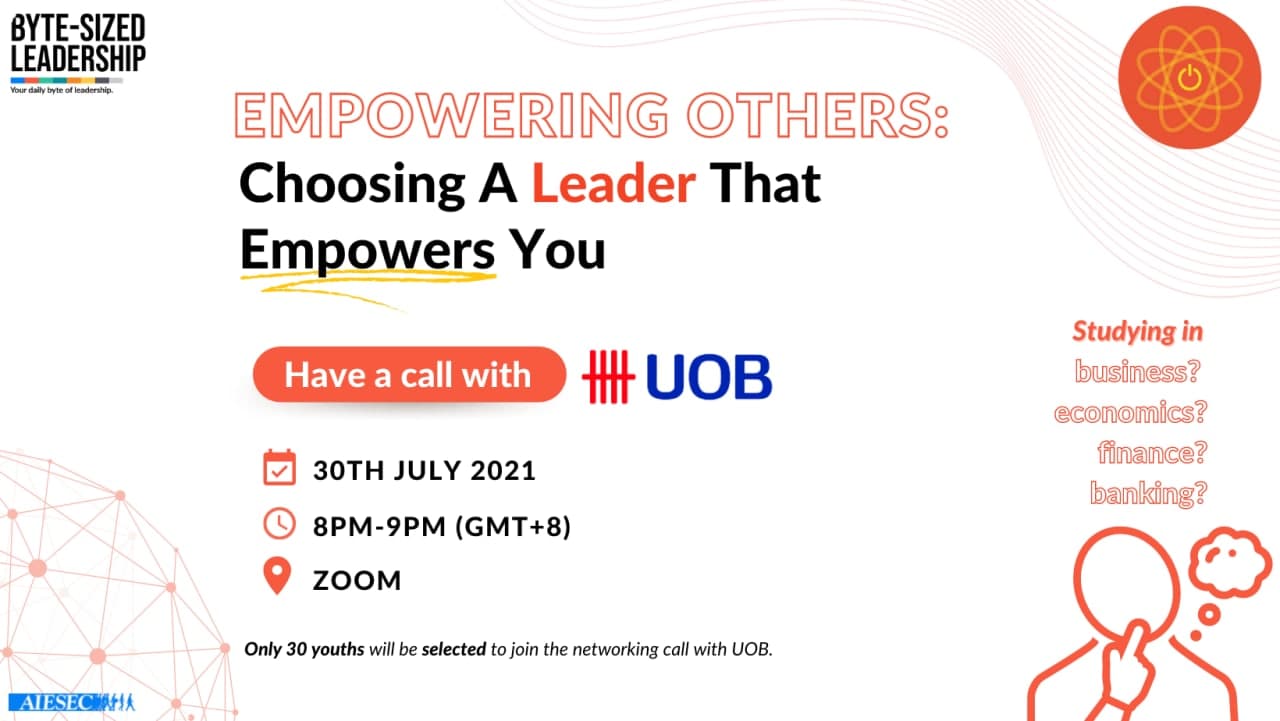 UOB Networking Event: Empowering Others
How do I become an empowering leader? Through this networking event, UOB would focus on enabling youths to develop leadership within themselves and allowing them to empower others. Not only the networking event allow youths build their own profile for future career, at the same time communicate and develop connections with others in a diverse environment, leaving unforgettable memories and wonderful insights.
This event targets all youths range from 18-30 years old. We will have panel discussions from our Key Opinion Leaders, which are the company representatives, QnA sessions with them and many more interesting events. In case you're interested and still hesitating, do sign up fast as the seat is limited to only 30 participants and be empower others TODAY!