-Preparing Young People To World of Work Today-
Organized by : AIESEC in Penang
Unlock Your Future is a youth empowerment event organized by AIESEC in Penang. We aim to prepare youths especially those who study in biology, engineering, computer science and business field with career world preparation where we are focusing on career exploration and skill development in youths by getting exposure from different industry leaders in this nation through Future of Biology Talk, Career Readiness Workshop and Career Fair.
Dates : 6th, 7th, 13th and 14th of November 2021
Fee       : Free 
Open to public and university students
Biology Career Exposure Day Speakers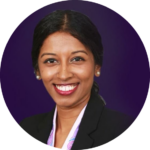 Dr Kumitaa Theva Das'
Kumitaa Theva Das' research focuses on gene therapy against HIV/AIDS using CRISPR. She serves as a consultation for several companies in virus-based work and is working with an international group that aims to make gene therapy affordable in all countries. She is also involved in Covid work, and enjoys volunteering and giving science-based talks to the public during her free time.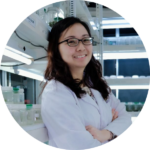 Dr. Chew Bee Lynn
Dr. Chew Bee Lynn is a Senior Lecturer in the School of Biological Sciences, Universiti Sains Malaysia. She graduated from the University of Nottingham, United Kingdom majoring in Plant Biotechnology. She is currently working on plant tissue culture for the commercialization of Superfruits and cell suspension cultures of tropical medicinal plants. She was awarded the Women of the Future (Southeast Asia) 2020 under the category of Science, Technology and Digital and in 2021 she was included in the Asian Scientist 100 list for her research on agriculture technology
Panel Discussion : How To Land A Job As An Environmental Graduate?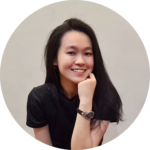 Celine Ng
Celine is a Conservation Biology fresh graduate, and is currently doing her Masters research that focuses on infectious disease in non-human primates in Universiti Sains Malaysia. As a young researcher, she strongly believes that effective science communication needs to be incorporated with advocacy as an approach to support decision making that is in favour of environmental conservation. Hence, she enjoys connecting with more like-minded people and empowering more youths in contributing to sustainability actions. She represented EcoKnights' Project VOCAL (Voice of Climate Action Leader) as one of the youth panels in the UNDP Youth Talks: Climate Change to advocate climate action among the youth community and also attended the UNDP Asia-Pacific Regional Dialogue on Youth Empowerment in Climate Actions as a youth environmental organization delegate from Malaysia. Her passion for science had led her to a unique opportunity to be part of the International Conferences on Tropical Sciences: Contributions to Sustainability (TropSc 2021) under the Mahathir Science Award Foundation. Additionally, she also mentored youths formally and informally on ways to address environmental issues in their community.
Virtual Engineering, Technology and Management Career Fair
Keynote Session 1 : Engineering The Future By Tektronix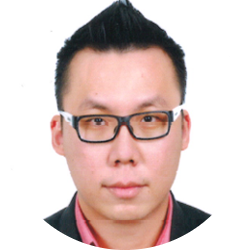 Tan Ai Heong
Account Manager/Regional Application Manager
As Regional Application Engineer, Ai-Heong is responsible for the high speed communication applications and products. Ai Heong was previously a Signal Integrity Engineer with Intel, with working expertise in IBIS modeling, timing simulation & analysis and product electrical validation. In addition to Ai Heong received his Bachelor degree in Mechatronic from University Technology Malaysia. He then continued to earn his Master Degree with Honours from University Science Malaysia. His Thesis in signal integrity simulation and modeling for IC package via TSV process was published in the international conferences.
Keynote Session 1 : Engineering The Future by Tektronix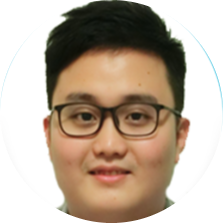 Carl Wong
Regional Application Engineers
As Regional Applications Engineer, Carl is responsible for the oscilloscopes and related applications. This includes power, serial bus decoder & analysis to high-speed communications. Carl started his engineering career in as a Component Materials Engineer in Keysight Technologies where he worked in the supply chain organization dealing with Keysight's strategic suppliers to ensure the quality and assurance of supply of wide range of components. He graduated from University of Nottingham with First Class Honors in Master's Degree in Electrical & Electronic Engineering.
Keynote Session 2 : Lukas's Technopreneur Journey from Operion Ecommerce & Software Sdn Bhd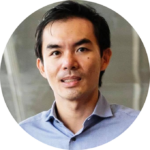 Mr Lukas J. Tan
Managing Director
Mr Lukas J. Tan graduated with a bachelor's degree in Information Systems Engineering and has been in the IT industry since the young age of 10. He believes that Malaysia is a rising star in the technology sector and that we can help harness the country's talents for the greater good.
Virtual Booth Session Participated Companies