About the Event
Love in Action is an initiative by AIESEC in Heriot-Watt University Malaysia which aims to promote youth empowerment through comprehensive and inclusive sexual education. We stand to provide a Youth for Youth (Y4Y) Sex Education, covering healthy relationships, gender, self-control, and protective measure and tools. 
Love in Action Official Event

As for the official event, there will be various key activities, including a workshop about contraceptive tools and protective measures, a round table experience sharing from individuals of different sexual orientations, and finally, two power talks relating to healthy relationships and self-control by sexologists. The details of this Official Event are as follows: 
Date: 8th January 2022.
Time: 1.00pm – 6.30pm (GMT 8).
Place: Zoom.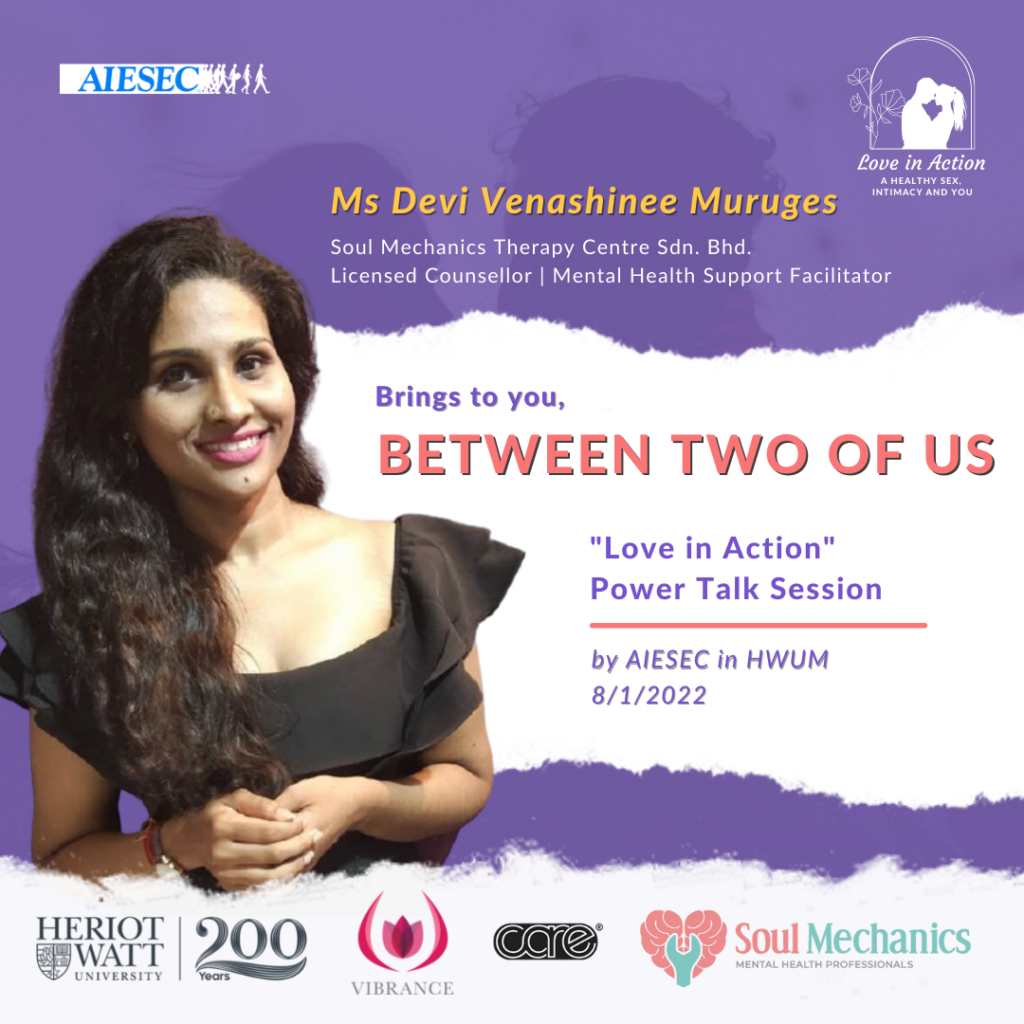 Wish to know more about how to identify, understand, and maintain a healthy relationship? Join us on the Love in Action power talk brought by a Registered and Licensed Counsellor, Ms. Devi from Soul Mechanics.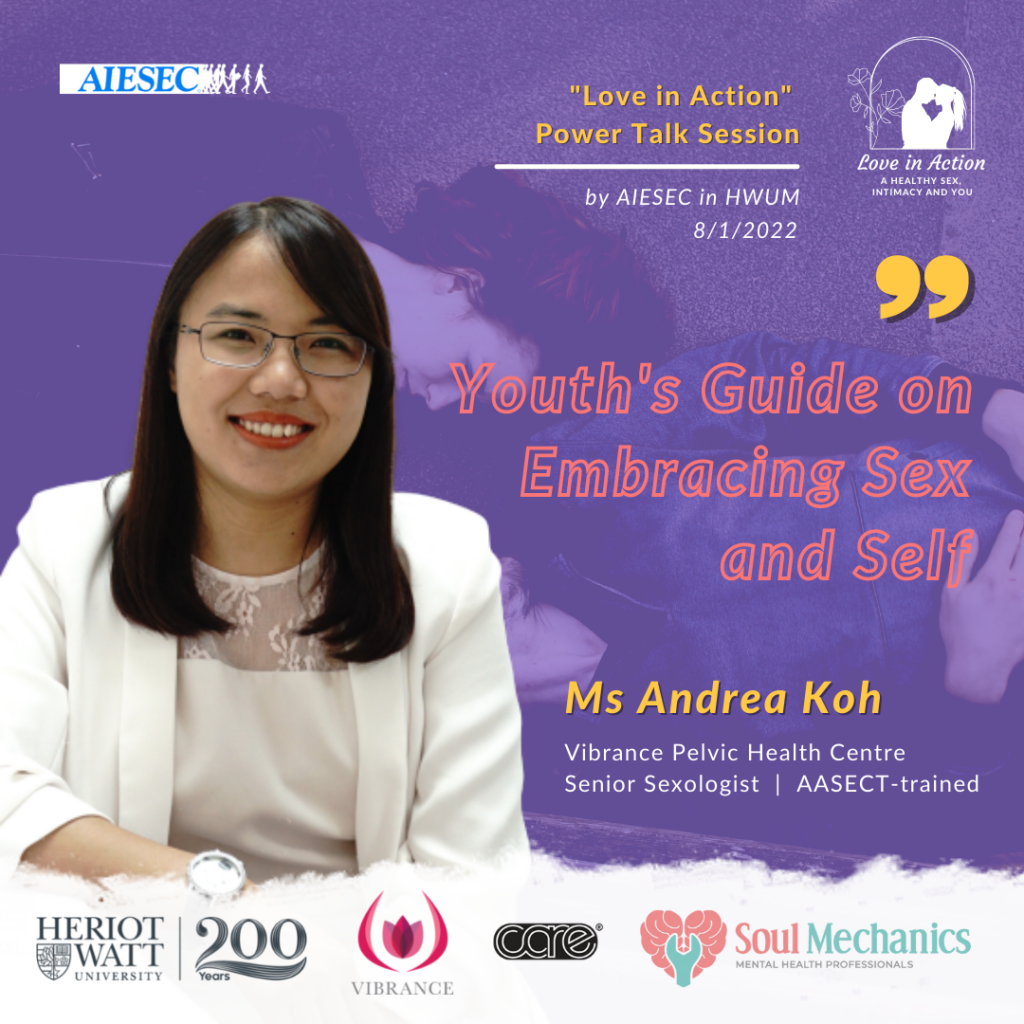 A comprehensive guide by sexologist, Ms Andrea from Vibrance on exploring and embracing our sexuality while understanding our sexual needs and more.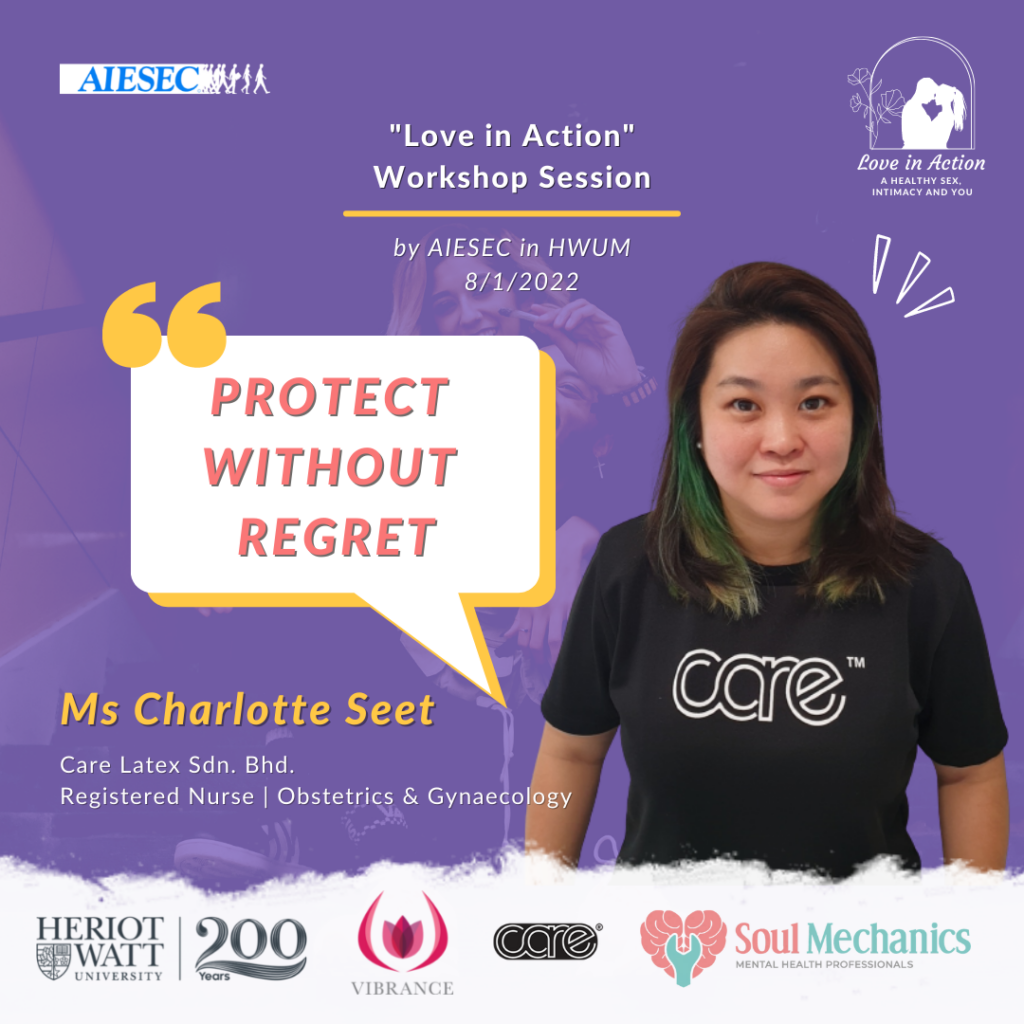 Get ready to learn more about protective measures and tools from Ms Charlotte Seet from Care Latex through interactive hands-on activities!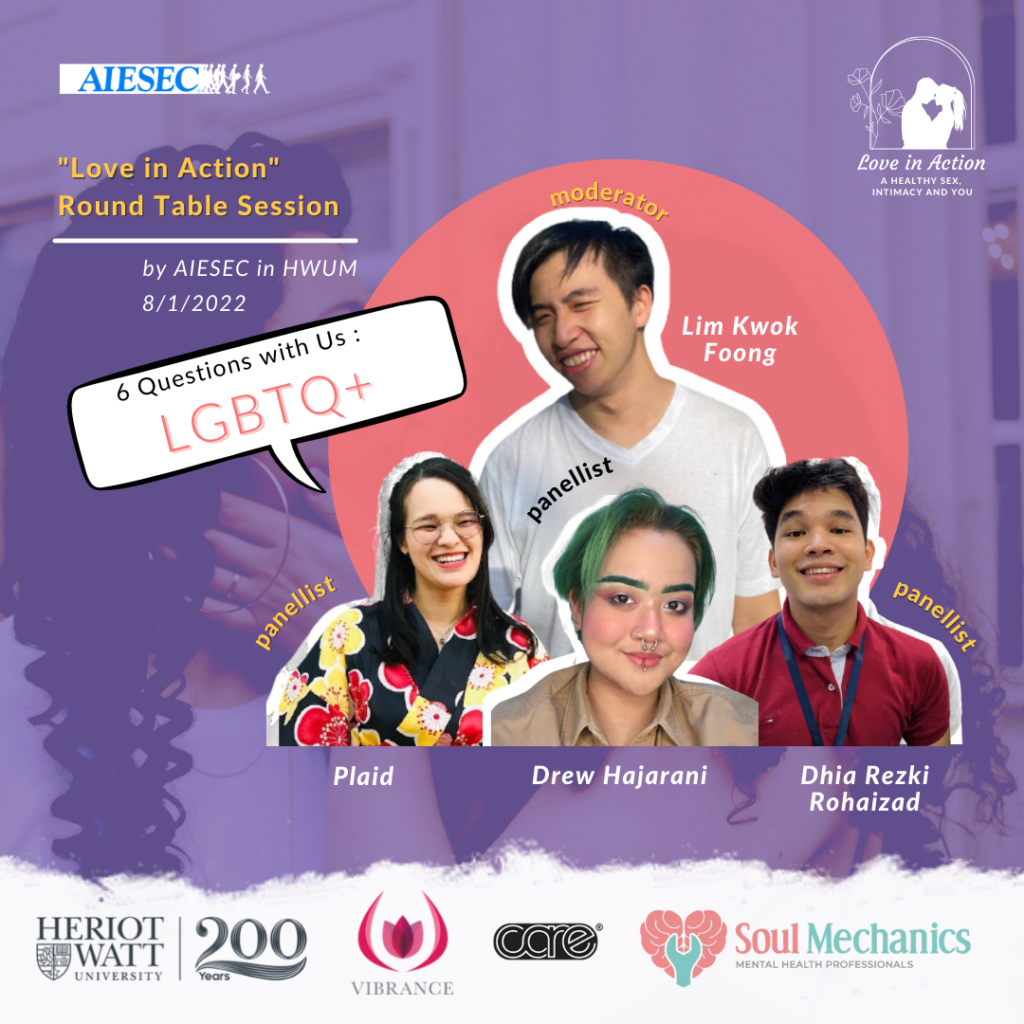 A sharing session by three individuals of different sexual orientations bringing us on an exploration of their personal journey as part of the LGBTQ+ community.
Experience a Youth 4 Youth Sex Education! 
The content of this initiative is curated by a group of passionate youth with guidance and support from professionals from relevant field! 
Our team has been constantly striking conversations with individuals of different backgrounds to customize content that best fit youth's need regarding Sex Ed!
We believe we as a youth understands what youth needs!
Learn to be an accountable youth in your own relationship and sexual life!
Learn how to take responsibility and make your own decisions.
Improve relationship with not only your significant other but also with yourself.
Learn how to enhance your knowledge about various protective tools and measures.
Learn how to embrace and deal with sexual desires healthily.
Ong Yun Yi
Organising Committee President
Emelly Yeo
Organising Committee Vice President