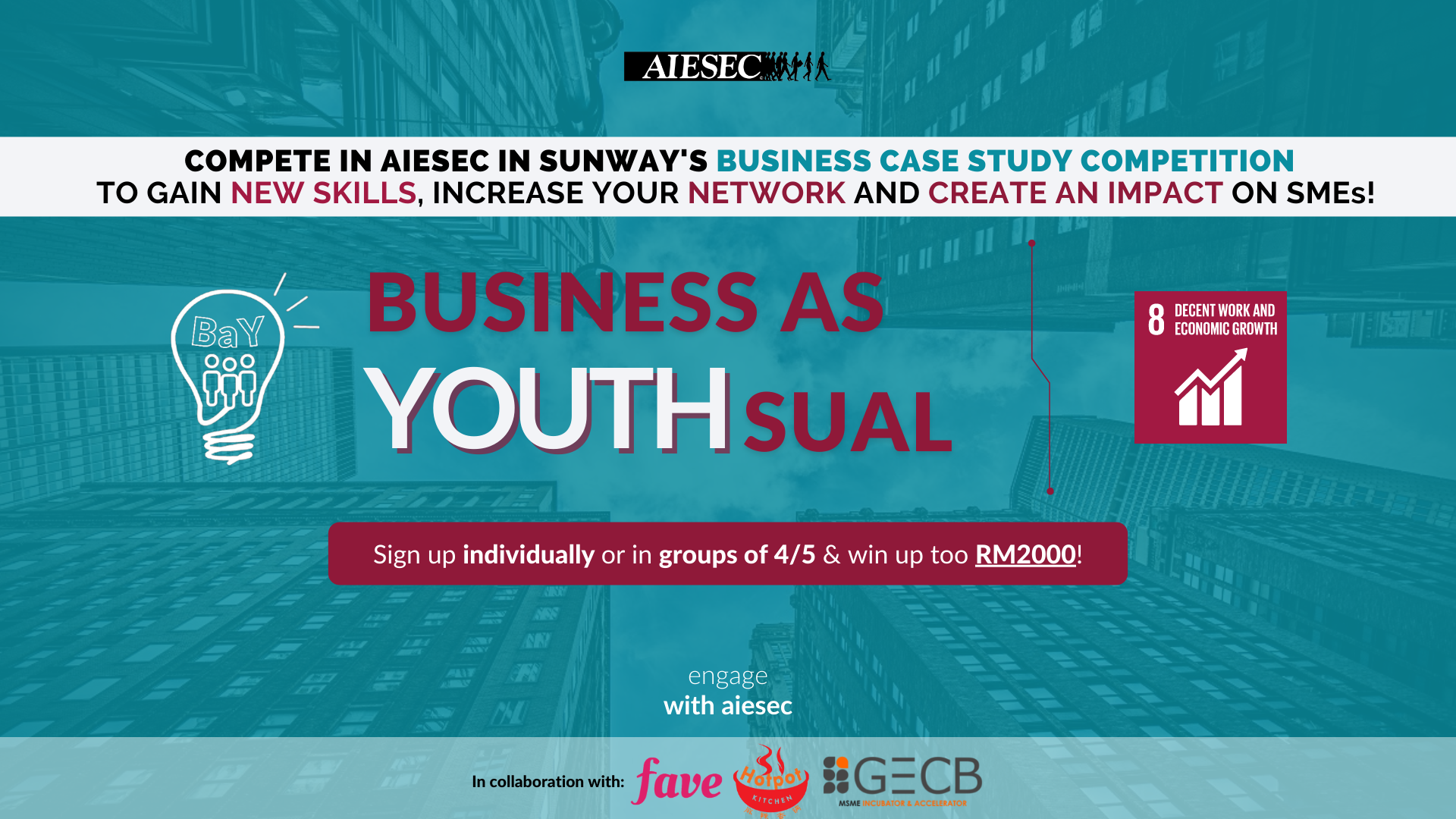 We present to you AIESEC in Sunway's first-ever case study competition.
This case study on SMEs will help YOU gain relevant industry knowledge and interpersonal skills by building meaningful networks and learning from experienced mentors, all while impacting real Malaysian businesses!
Be sure to also keep up with our socials for up-to-date information as well as timeline changes!
Registration's starting real soon, this is an opportunity you wouldn't want to miss! If you have any questions, do contact us @pikabel on Telegram.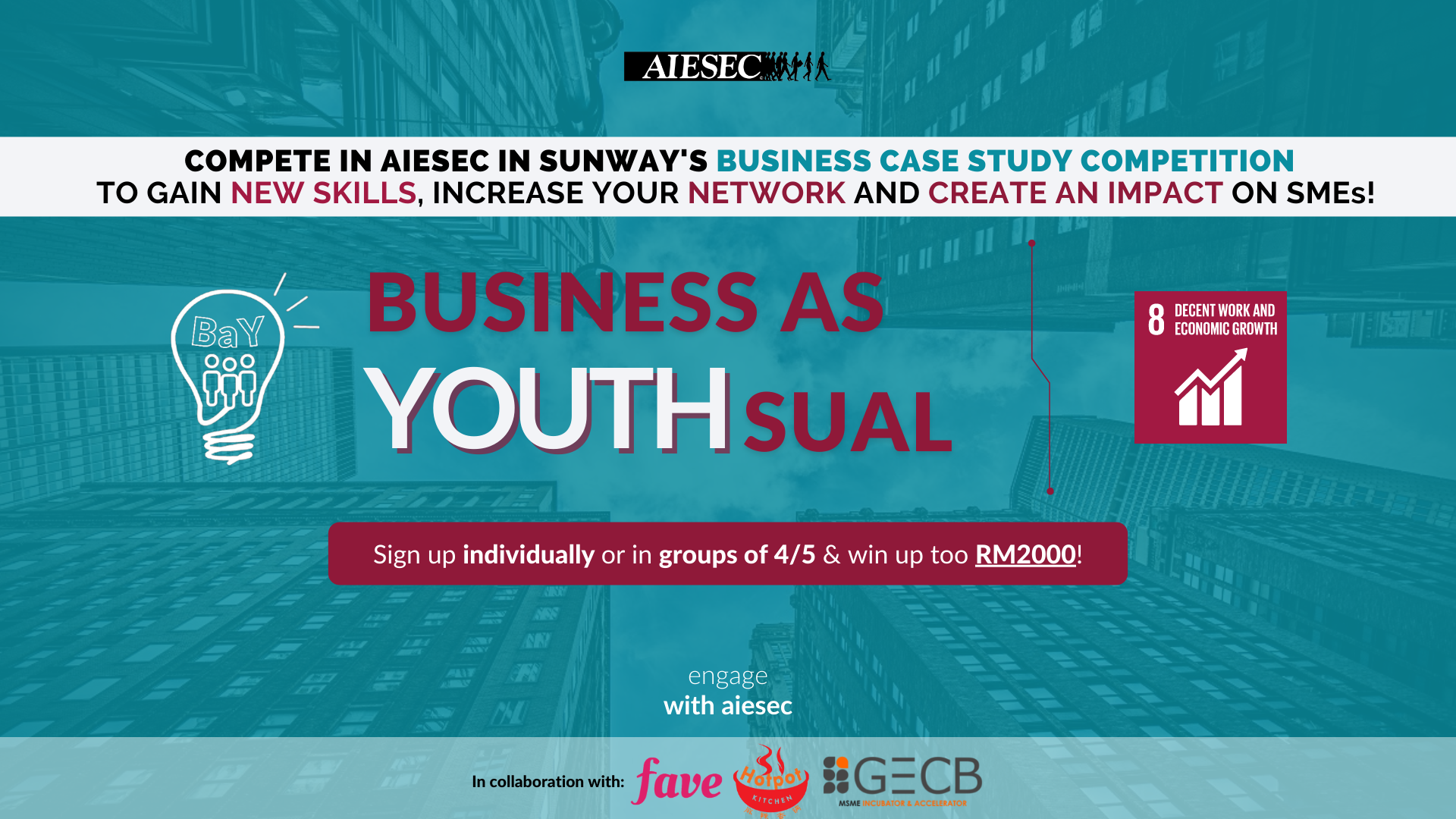 Hourly Schedule
8th January 2022 ‒ Launch of preliminary round and induction night
9th January 2022 ‒ 1st keynote session begins
12th January 2022 ‒ 1st workshop session begins
14th January 2022 ‒ Submission deadline for preliminary round video
15th January 2022 ‒ Preliminary round evaluations and result announcement
20th January 2022 ‒ Start of finals and the launch of 2nd keynote session
21st January 2022 ‒ Mentor-mentee sessions begins
23rd January 2022 ‒ 2nd workshop session begins
29th January 2022 ‒ Live presentation of the announcement of winners