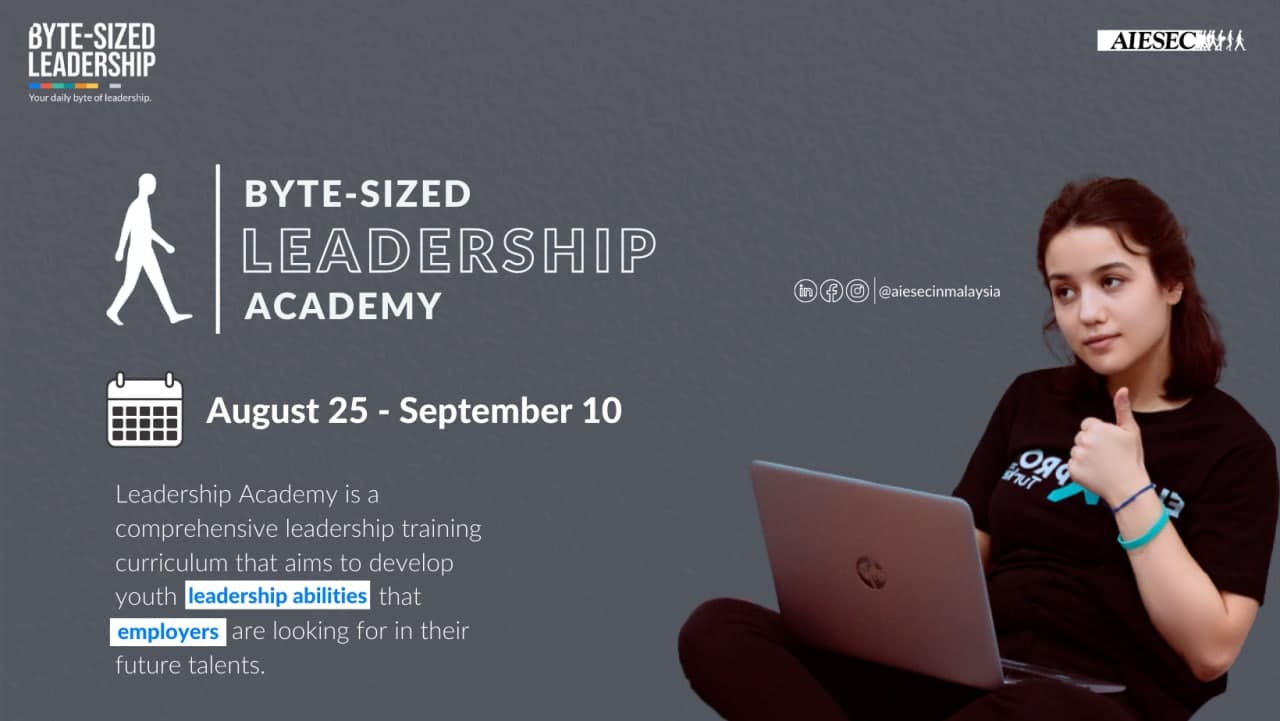 AIESEC Leadership Academy
Want to further explore and unlock your maximum potential? We've got just the thing for you.
The Leadership Academy is a comprehensive and innovative leadership training curriculum designed according to our partners' insights on the capabilities of the talents that they are looking for. You will have the opportunity to learn leadership skills as well as enhance your teamwork and communication skills through a practical and activity-based learning experience.
The Academy emphasizes developing youth leadership skills that employers are looking for in future young talents such as personal skills and team working skills. This is the only opportunity for you to be a future talent that stands out in workforce and be the BEST version of yourself.